The Knot Gala 2017 Wedding Ideas
Marcia Selden Catering showed its incredible expertise with multiple interactive food stations that served up delicious churros and dipping sauce, mini ice pops, tiny gardening pots of crudité (seen above on a display by HITECH Events, LLC) and more. And what would an enchanted setting be without a foodie fairy sprinkling magical "fairy dust" seasoning on several dishes?
Gourmet Presentation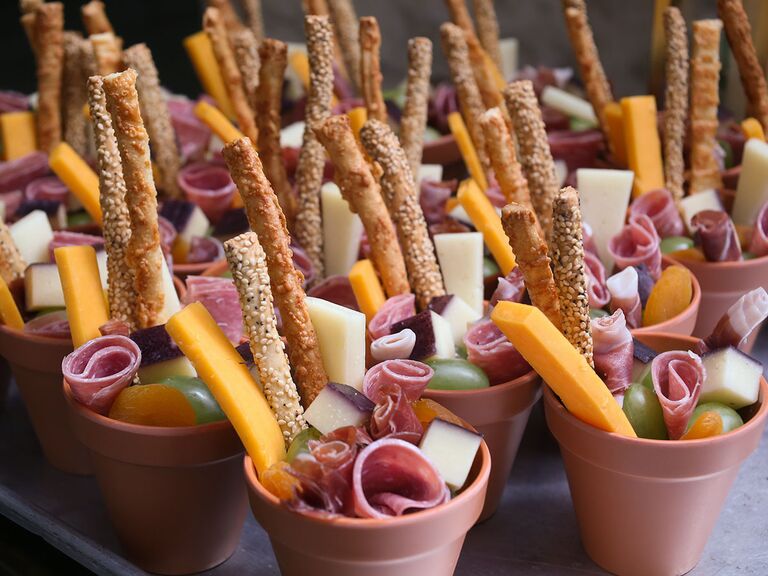 How genius are these on-theme, clay gardening pots filled to the brim with gourmet charcuterie from Marcia Selden Catering? Now that's how you reinvent the cheese board.